(Halong Bay, Vietnam, 15 Feb 2017) Emperor Cruises Halong is
setting the standards in the ultimate of luxury cruises in Halong Bay, and has begun to receive its first bookings with free upgrades for the inaugural cruises beginning on the 16th March 2017.
During the opening period, Emperor Cruises Halong will hold an art
exhibition by Pham Luc, the acclaimed painter who is often referred to the Picasso of Vietnam. The exhibition will be displayed on board  until 30 April 2017, and guests can discover Vietnamese culture through his 75 unique paintings on Vietnam's first ever art cruise.
"Built with passion, Emperor Cruises is dedicated to enjoyable travel,
cruising, food, wine, hospitality, music, and art to represent our vibrant Vietnamese history, culture, nature, heritage, and cuisine; all of which help to create memories for the most sophisticated travelers." Said Pham Ha, Co-Founder of Emperor Cruises.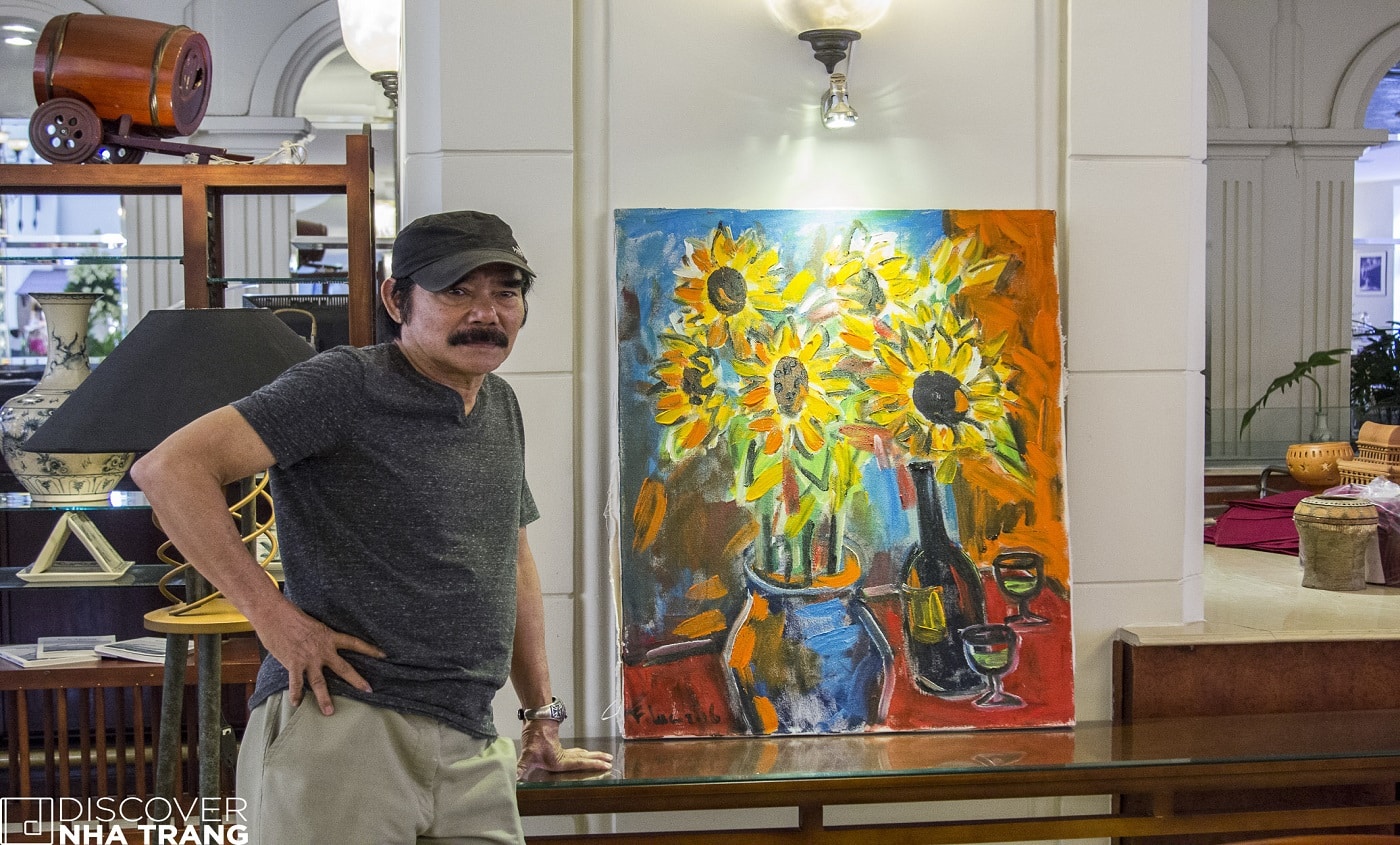 Taking a cruise is all about the client, and the term 'luxury' is becoming more personal and experiential. With a totally different concept in Halong Bay, Emperor Cruises Halong is a true innovator in luxury cruising. With a service-oriented team, the company offers five-star experiential travel on an exclusively designed boat, on an all-inclusive basis with ultra-personalized service.
All eight cabins are fitted with en-suites and private balconies, panoramic ocean views, and a personal butler service. The Emperor Cruises fleet is designed to be a sanctuary that ensures each and every moment counts for guests in Ha Long Bay – a must-see on the travel itinerary of all visitors to Vietnam.
Inspired by the lavish lifestyle of Emperor Bao Dai, the last Emperor of Vietnam, this masterpiece is designed to reflect the style of the 1930s, and be a haven for the most sophisticated travelers to enjoy Vietnamese culture, history, and gourmet cuisine. The cruise is where glamor and heritage combine to create the epitome of elegance and aristocracy. Each guest will be treated like an emperor and experience the best of the best, in privacy, and with every tiny detail attended to.
Emperor Cruises has been built as a traditional ship using the highest quality materials, and finished with exquisite gold-plated motifs, fine silk, velvet and other luxury accoutrements such as brass, crystal and gem stones.
Works of art commissioned from well-known Vietnamese artists adorn the walls, and everything is designed in accordance with the specific requirements and preferences of the individual traveler in mind. The private butler and reception services will be available around the clock.
Food fit for an Emperor –  Emperor Cruises Halong has crafted a culinary treat for the most discerning of palettes at the Can Chanh Palace Royal Restaurant, and promises that every guest's dining experience will exceed expectations. The cuisine is always freshly prepared using the best local ingredients, with an emphasis on seafood. Each overnight trip includes breakfast, lunch and dinner, and with every meal on board, guests are treated to a rich selection of complimentary local beers, spirits, and distinctive wines chosen by acclaimed sommeliers. Barbecues and private dinners on the beach or at secluded caves are also available. Guests can choose to dine in their suites, on the sundecks, or anywhere that takes their fancy.
With Emperor Cruises, luxury doesn't mean that there won't be adventure! Guests can spend their time spotting local wildlife, snorkeling, boating, kayaking, embracing Mother Nature, and passing the time with their fellow passengers and crew. Emperor Cruises provides daily luxury return transfers by Mercedes Benz limousine to and from Hanoi. Upon request, The Emperor Cruises team can arrange private charter airplanes, helicopters or sea-planes to Halong Bay.
"Our cruises operate in Bai Tu Long Bay on a daily basis for the day cruise, with scheduled one or 2-night programs such as 'Emperor Discovery,' 'Emperor Experience' and 'Emperor Hideaway.' Whether you choose the day trip or overnight option, we ensure your experiences are exclusive, all inclusive, intimate, memorable and safe. Party cruises and private charters for leisure and professionals are available upon request. The introductory prices for the soft opening start from USD1,318.00/ signature cabin / 1 night for two
people, all inclusive and on an unlimited basis," said Mr. Pham Ha.
"The boats are available for FITs, GITS, and Charters. We recommend this special experience for repeat travelers to Ha Long Bay who are seeking something different, exotic and out of the ordinary. Our cruising experiences come highly recommended for seasoned leisure travelers, luxury adventurers, honeymooners, families, special interest travelers, fine arts lovers, nature lovers, active travelers, photographers, groups of friends, VIP's and celebrities."
Emperor Cruises has announced the launch of a sophisticated new booking website, which will go live at
www.halong.emperorcruises.com)
About Emperor Cruises Nha Trang and Halong Bay
Emperor Cruises is the first and only luxury cruise operator offering
five-star experiential travel in Nha Trang Bay, Vietnam. The Emperor Cruises (www.emperorcruises.com) fleet includes a junk cruise boat with a capacity of 32 -40 passengers for day cruises around Nha Trang Bay, as well as sunset cocktail and dinner cruises on the bay.
Its first overnight luxury cruise ship will be launched on 16 March 2017, the first in a total of five luxury ships in this particular project. The Emperor Cruises fleet is designed to be a sanctuary to ensure that every moment counts for the guests, with limo and butler services as standard. The Emperor Cruises fleet of vessels combines classic elegance with modern comfort.
Emperor Cruises promises an extraordinary all-inclusive experience. The newly built, custom-designed, classic traditional junk will feature three decks that house a lavish open restaurant, two lounge bars and clubs, a small library, two Jacuzzis, saunas, two massage rooms, a kids' club, gymnasium along with eight luxurious en-suite cabins with ocean views and private balconies.
Visit at www.facebook.com/emperorcruises or
www.facebook.com/halong.emperorcruises