Nature, Culture, Food, Islands and Best Beaches with Experiential Cruising Options, six awesome places to go and experiences to do on a tour of Vietnam to get wet and stay active on your Vietnamese adventure for the first time. Writer Pham Ha, CEO of Luxury Travel Ltd.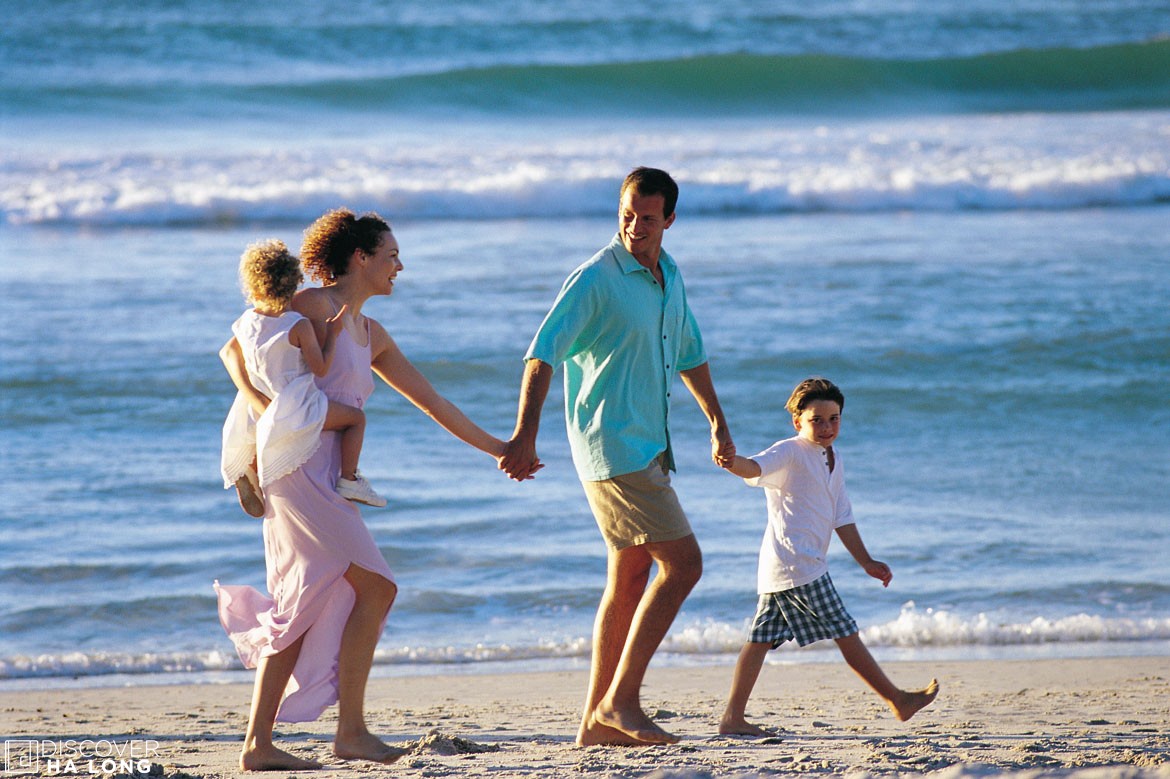 With its wild jungles, fantastic street food and white sandy beaches, Vietnam deserves to be on every traveller's hit list. From Hanoi to Saigon, there are a number of sights and sounds that draw the crowds.
But it's not just all about the star turns. In a country where exotic Asia fuses with Parisien chic, there are many surprising sights and fascinating places to explore.
Phu Quoc Islands: kayaking, snorkeling, scuba diving, fishing and surfing and others sports.
Phu Quoc Island's pristine green forests and alluring white sand beaches mesmerize tourists who go there for much-needed relaxation and fresh air. Pristine landscapes on islets off Phu Quoc are attractive to travelers. More luxury branded hotels and resorts have opened its doors on Phu Quoc with entertainments such as golfing courses and safaris and more attention is being devoted to developing its infrastructure. Local authorities and resort managers hope that Phu Quoc's natural beauty will help transform it into a hot tourist destination.
Located in southwestern Kien Giang Province, 45km from the mainland, the 565sq.km island owns 32,000 ha of primeval forests, beautiful and clean beaches, and undamaged coral reefs. One of its beaches, named Bai Dai (Long Beach), has been chosen by the ABC News as one of five beautiful and clean beaches, but rarely known in the world.
Getting there : A 10 minute bus ride from Phu Quoc Airport , 40 minute bus ride from An Thoi ferry. Daily flights connect to Ho Chi Minh City and Rach Gia. Phu Quoc is 120 km by sea to Rach Gia. Daily express boat connects to Rach Gia and Ha Tien, Kien Giang.
Marriot, Vinpearl, Novotel are the choices for brands vacationers. La Veranda Resort and Spa is a good resort for stay on the island. The resort provides many above activities. Rainbow Divers (divevietnam.com) and phuquocdiving.com.vn offers you a wide range of diving and snorkeling trips from one day to many day options.
Mui Ne: Various water-sports and golfing
Known recently as a surfing capital in Vietnam with lots of World Class Competition. Just a three-hour drive from Ho Chi Minh City, the quiet beach resort of Phan Thiet is a perfect change of pace from modern, city life. A decade ago, this small fishing town received few visitors. Today, you will find an impressive range of international-standard accommodation, various water-sports, and a prizewinning seaside golf course: All most resorts provide kaykaking, snorketing, scuba diving, fishing and surfing for guests.
Nha Trang: royal cruising, snorkeling, scuba diving, transparent kayak and basket boat Sailing Club Diver (sailingclubvietnam.com) and Coco Diver Centre (cocodivecenter.com), Vinadive (vietnamdive.com.vn) offer a wide range of choices for professional and amateurs who like adventures, marine life, the beauty of one the most beautiful bays in the World, Nha Trang.
Life in this premier beach city revolves around the beach and the islands. You can roll out of bed, stroll to the sea, take your place at a waterfront cafe and watch the world go by. Or you can snooze under an umbrella on the sand, waking up to enjoy a swim or a massage. But don't confine yourself to the town's central beach. Take a boat trip and discover the small, uninhabited islands, which dot Nha Trang's bay. It's hard to top a day spent cruising through these islands, stopping to explore hidden coves where you can swim and snorkel in crystal clear water.
Danang and Hoi An: sailing, wind surfing, water ski, jet ski and banana boat rides.
Based in Furama Resort Danang (furamavietnam.com), the fun beach sport activities belong to you, from kayaking to diving. This resort offers the first diving center in Vietnam. The coast surrounding the Furama Resort offers a new and exciting destination for divers in Asia. With its crystal clear waters, coral formations and white sandy beaches, this region of Vietnam has just being discovered by dive enthusiasts from around the world.
The open water diving service is available from February to end of September yearly, due to the weather conditions and the underwater visibility. Furama Resort also provides an extensive range of Water Sports activities, like sailing, wind surfing, water ski, jet ski and banana boat rides to name some of the activities. You should not miss dive and kayak on the Cu Lao Cham Island.
Bai Tu Long Bay, Lan Ha Bay and Cat Ba Island: trekking, sailing, kayaking, snorkeling, boating, swimming, rock climbing.
Halong Bay is one of the New Wonders of the World and tourists flock to sail its karst-dotted waters. However, a few miles away there's another bay – just as beautiful but minus the crowds. Embark on a day cruise, discover the natural beauty of the bay and experience kayaking. Venture into an "off the beaten track" area of the bay and explore the secrets of the sea within Bai Tu Long Bay and experience the suite sensation, the luxury marries adventure on board Emperor Cruises.
Less famous than Halong Bay but Lan Ha Bay and Cat Ba Island offers equal interests and more things for intrepid travelers, holiday makers and families. Many small limestone islands, hidden beaches, lagoon, turquoise water, colorful coral fields and amazing caves allow you to spend from one night to seven nights in the area. Trekking, sailing, kayaking, snorkeling, boating, swimming, rock climbing can be arranged by Cat Ba Adventures (catbaadventures.com).