Travelling to Vietnam wouldn't be complete without a traditional junk boat cruise around the spectacular Halong Bay, with its iconic limestone peaks and emerald green waters.
While a peaceful cruise is the perfect way to kick back, relax and take in the iconic views that this UNESCO World Heritage site has to offer, there is plenty else to keep you busy in Halong Bay.
1.Learn the Vietnamese art martial Vovinam on deck of Emperor Cruises in the morning.
2. Visit a traditional floating village:
Pay a visit to one of these charming villages, meet grinning fishermen and playful children, and learn about their fascinating way of life in Halong Bay.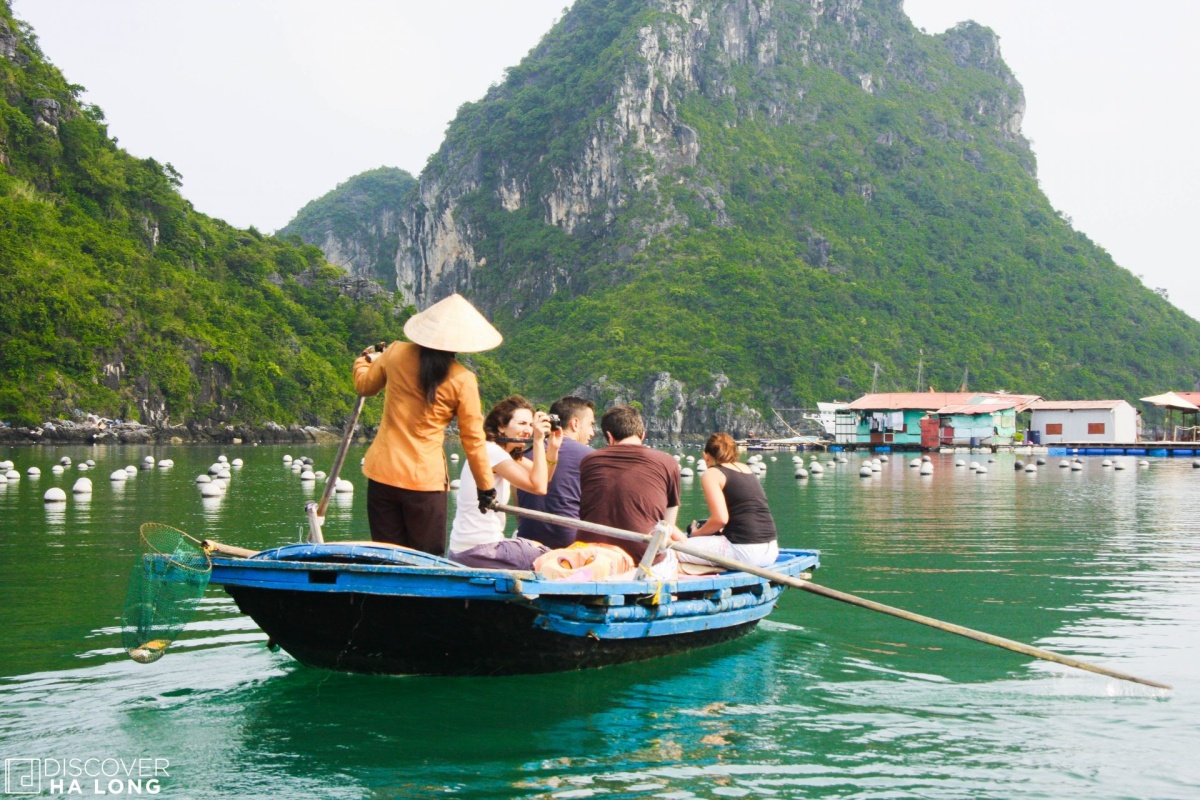 3. Go kayaking or go snorkeling
Paddle out to the calmer, less-visited corners of the bay, to where the bigger boats cannot manoeuvre, and discover hidden caves, isolated lagoons, unspoiled islands and much more. Under with the direction of a local guide, you can make your own adventure, or go snorkelling off the coast in search of underwater life – the possibilities are endless!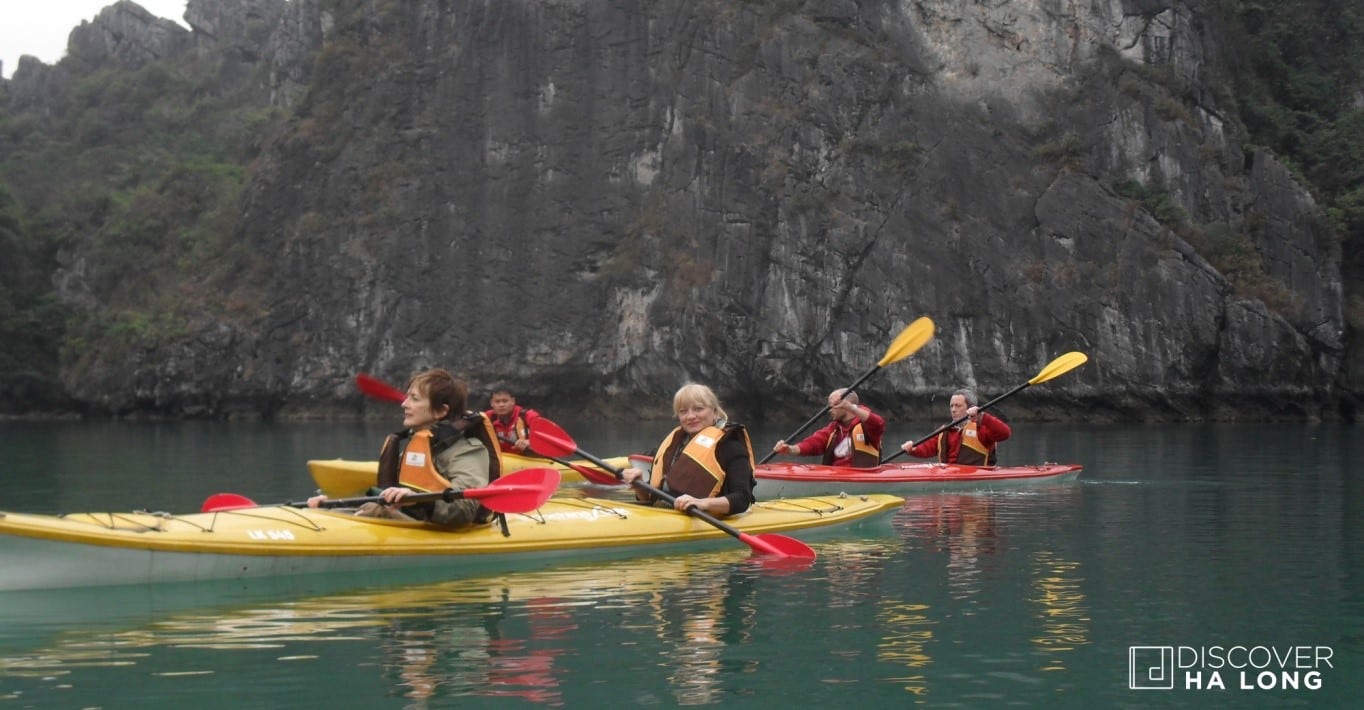 4. Discover hidden caves and grottos
Hidden among the thousands of jungle-covered peaks that rise dramatically out of the emerald waters of Halong Bay are illuminated caves, isolated grottos and picturesque hidden coves of all shapes and sizes. Hop on board a row boat and venture out to explore these hidden gems for yourself, such as the beautiful Thien Cung Cave, nicknamed the Heavenly Palace Cave and famed for its many stalagmites and stalactites. Dau Go Cave, known as the Cave of Wonders, featuring fascinating rock formations illuminated by a kaleidoscope of colour.
5. Swim in one of the many empty beaches, enjoy a BBQ lunch on the beach and sunbath.
While a traditional junk boat cruise is an excellent way to enjoy the spectacular scenery of Halong Bay at a relaxed pace, the active among you can get your paddle out on an off-boat excursion and explore the beauty of the bay up close on a kayaking adventure. Swim in one of the many empty beaches and have a BBQ on the beach with no other tourists around.