Certainly not so well known and does not have many of attraction entertainment places as Halong Bay, but Cat Ba Island is still a special attraction to travelers by the beauty of owning a mix of mountains, sea, the valleys and the magically beautiful caves.
Cat Ba Archipelago consists of 367 islands, that including Cat Ba Island in the south of Halong Bay, off the Hai Phong city, from center of Hai Phong city about 30 km and from Halong City about 25 km. Known as the pearl of the Gulf of Tonkin and the largest island of the total 1969 islands in the Halong Bay. Cat Ba Island has pristine and grandeur beauty makes travelers captivates. It has been recognized by UNESCO as the biosphere reserve of the world. The infrastructure quiet develop with complex of hotels, resorts, temples promote the tourism development of Cat Ba Island.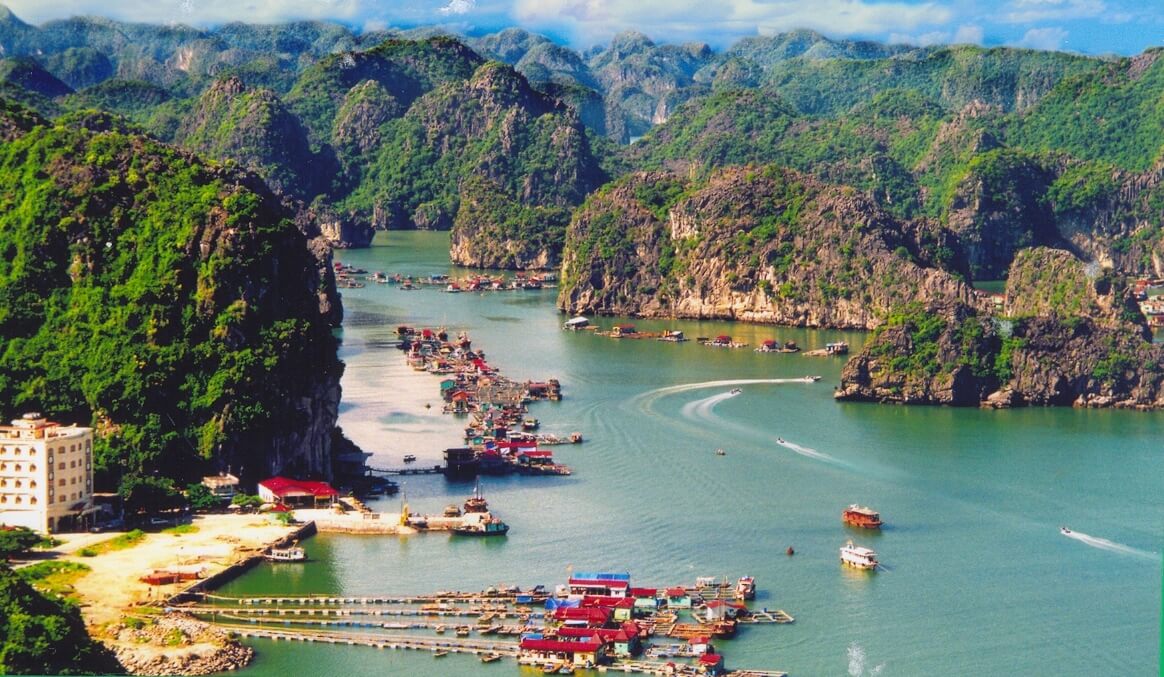 According to local legend, Cat Ba also called with the old name was Cac Ba (Mrs). There was a time for woman in this island, who grew vegetables, supplied food to men who fought invaders on a neighboring island was called Cat Ong (Mr.). Thus, Cat Ba is read deviate from Cac Ba.
Cat Ba Island has a cool and fresh climate, so travelers can go to Cat Ba year round, any season and any time. The best time during the year to travel here is October and November, when the weather is best of the year. Normally, Vietnamese travelers will go mainly into the summer months, while international travelers to go here about November to March.
Cat Ba Island has become the interesting tourism destination of Vietnam with many of the activities are nature-based. Travelers can kayaking or take boat cruises to discover and enjoy the surreal beauty of Halong Bay and the Cat Ba Archipelago. In addition, travelers also can take part in many adventure activities such as hiking through the Cat Ba National park; mountain biking around the island, exploring the island's caves or even rock climbing on the limestone karsts.
Beside, travelers should not miss the well-known places such as Lan Ha Bay is located in south of Halong Bay, a pristine beauty with four surfaces are rocky mountains and undulating islets. Cannon Fort at a height of 177m, a historical relic was built by Vietnam Army  in the 40s of the 20th century. From here, you can see majestic panoramic view of the complex of mountains and sea  such as Lan Ha Bay, Cat Co Island, Guoc island… The Cai Beo fishing village  – Vietnam's oldest fishing villages, travelers can explore the lives of coastal residents, view the beauty  like water-colour painting, listen to interesting story about life of fishing village through the of the ferryman.
Someone said: "When you travel somewhere, you should not only discover the beauty nature and the culture but also people in that place. The culture features of a communities, a local or a nation are reflected through the daily life of people. And it is expressed most explicitly through cuisine. Discover cuisine is an indispensable thing in your trip"
Like Halong Bay and Bai Tu Long Bay, Cat Ba Island is a sea area with abundant of fresh sea species and rich of nutritional value. The most prominent dishes are Tachypleus egg baked, Cat Ba geoduck (tu hai), Mantis shrimp grilled on salt, blue crab, grouper fish and shrimp noodles.
A tourism journey to Cat Ba  will help travelers mingle with nature, to forget the hard work, and worries of everyday life.