Halong Bay is located in Gulf of Tokin of Vietnam with spans 1,553 square kilometres and includes 1,969 islands of various sizes.  It is one of New 7 Wonder of Nature that was recognised in 2011. In Halong Bay, traverlers can both see stunning scenery and enjoy many interesting experiences.
According to blog Viator Travel share on twitter (https://twitter.com/ViatorTravel),  said "From must-do activities like cruising around Halong Bay or crawling through the Cu Chi Tunnels to brag-worthy feats like drinking snake wine or scuba diving in the The East Sea, here are 40 unforgettable experiences to have in Vietnam. See how many you can check off on your trip".
In the article, Viator Travel recommended to everyone a lot of interesting and unique experiences in Vietnam including 3 special activities in Halong Bay.
Savor the unique flavors of Vietnamese cuisine with a cooking class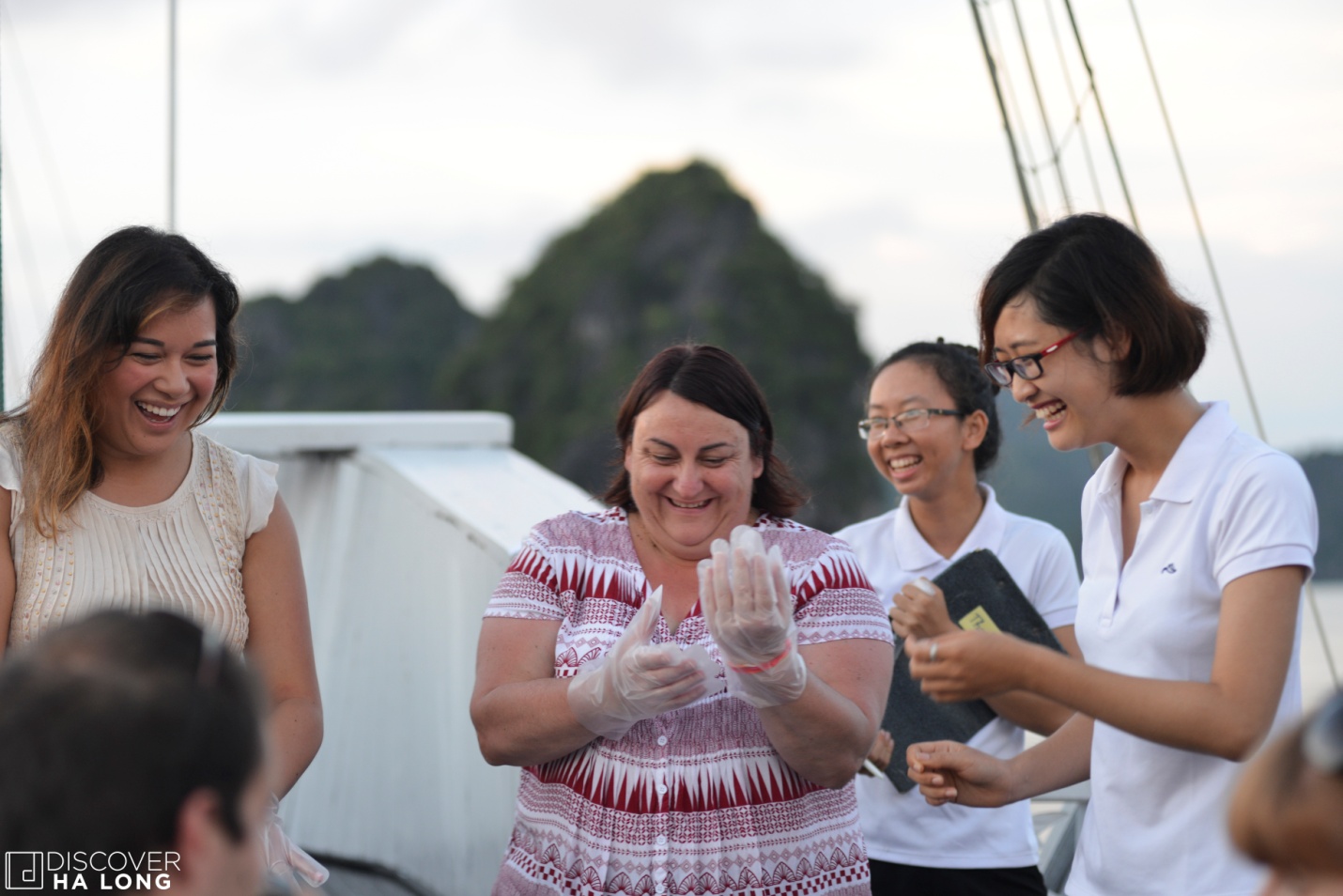 Throughout Vietnam, visitors can join cookery classes in many locations, where the first thing to do is go to the market to purchase the ingredients needed to make the dishes to be cooked that day. For an added twist, most of the cruise boats offer a short cookery class on the sun deck, where the chefs share their techniques for making tasty dishes, such as Vietnamese spring rolls.
Take a cruise around Halong Bay on a Junk boat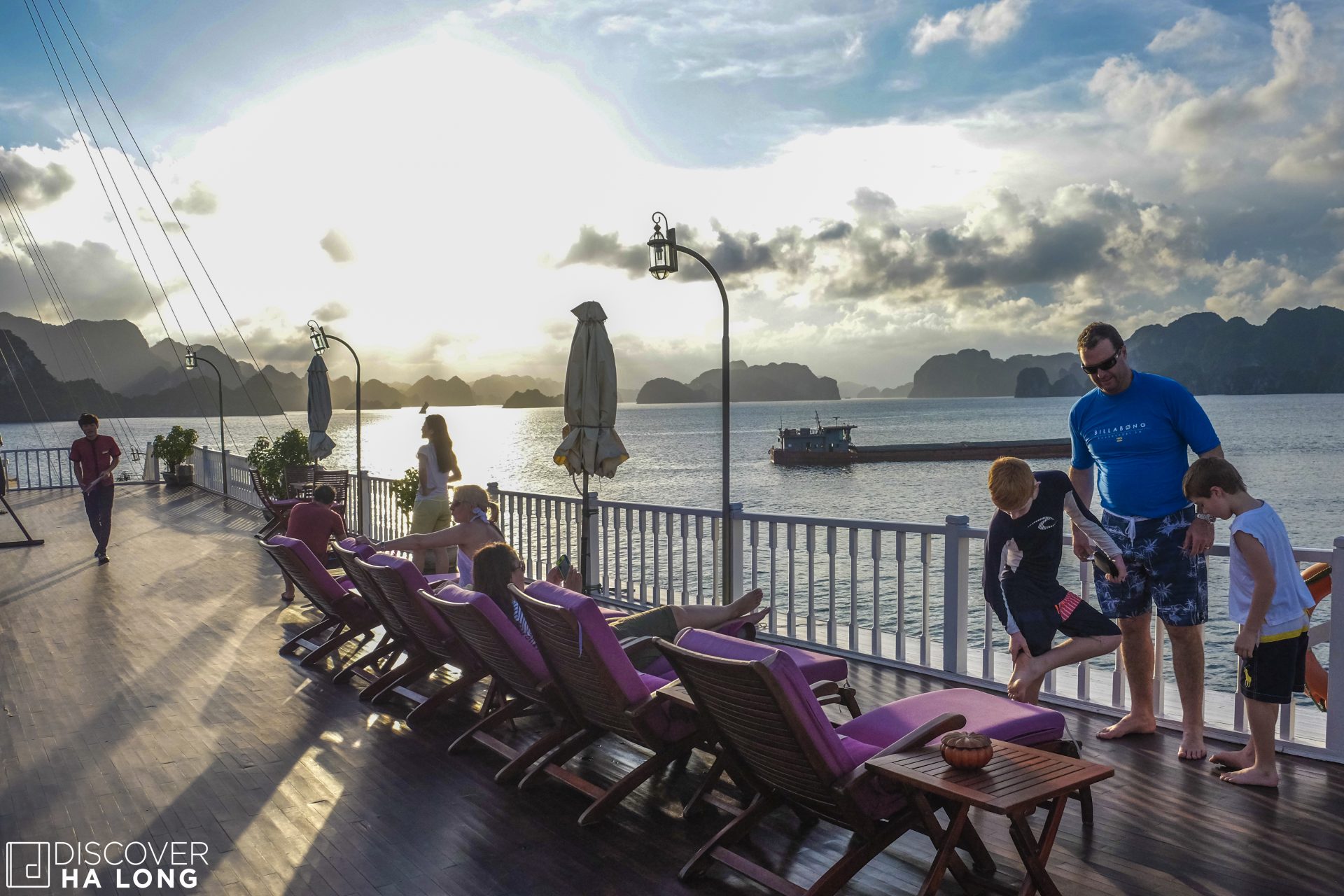 There are various types of boat available in Halong Bay, from high standard cruisers to diesel-powered junks. Of course, the costs you have to spend for the junks are much less expensive in compared with the cruisers but bear in mind that they are obviously small and do rock much. Thus, if you have enough budgets, do not hesitate to book a cruiser for your trip. However, regardless of your choice, try it at least one night. Believe me, you will not regret about this experience!
Ride a seaplane over Halong Bay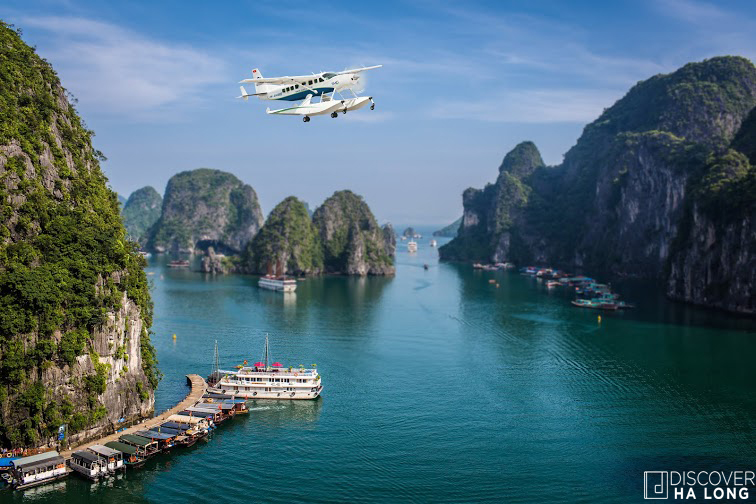 The best way to enjoy paronama of Halong Bay is scenic flights, you can see limestone karsts, caves up close. Hai Au Aviation (www.seaplanes.vn) offers 25-minute scenic flights over the bay, the helicopter will allow you to reach the height of 300m above the water level, so you will see almost whole famous landscapes of Halong Bay, such as Dau Go Cave (Hang Đầu Gỗ), Tuan Chau Island (Đảo Tuần Châu), and so on.
This may be one of the most expensive things to do in Halong Bay. But if your budget is abundant, you should try this great experience once.
Travelling to Vietnam to have unforgetable experiences of your life.
Source: http://www.huffingtonpost.com/viator/40-unforgettable-experiences-to-have-in-vietnam_b_7308310.html