The charity program " A WARM WINTER FOR YOU 2016″ of Luxury Travel Vietnam.
"Because love is given away to survive…"
On 26th Dec, Luxury Travel Vietnam presented over 200 gifts and warm clothes for the children at Ka Lang primary school, Muong Te, Lai Chau, to help provide some warmth and happiness over this cold winter period.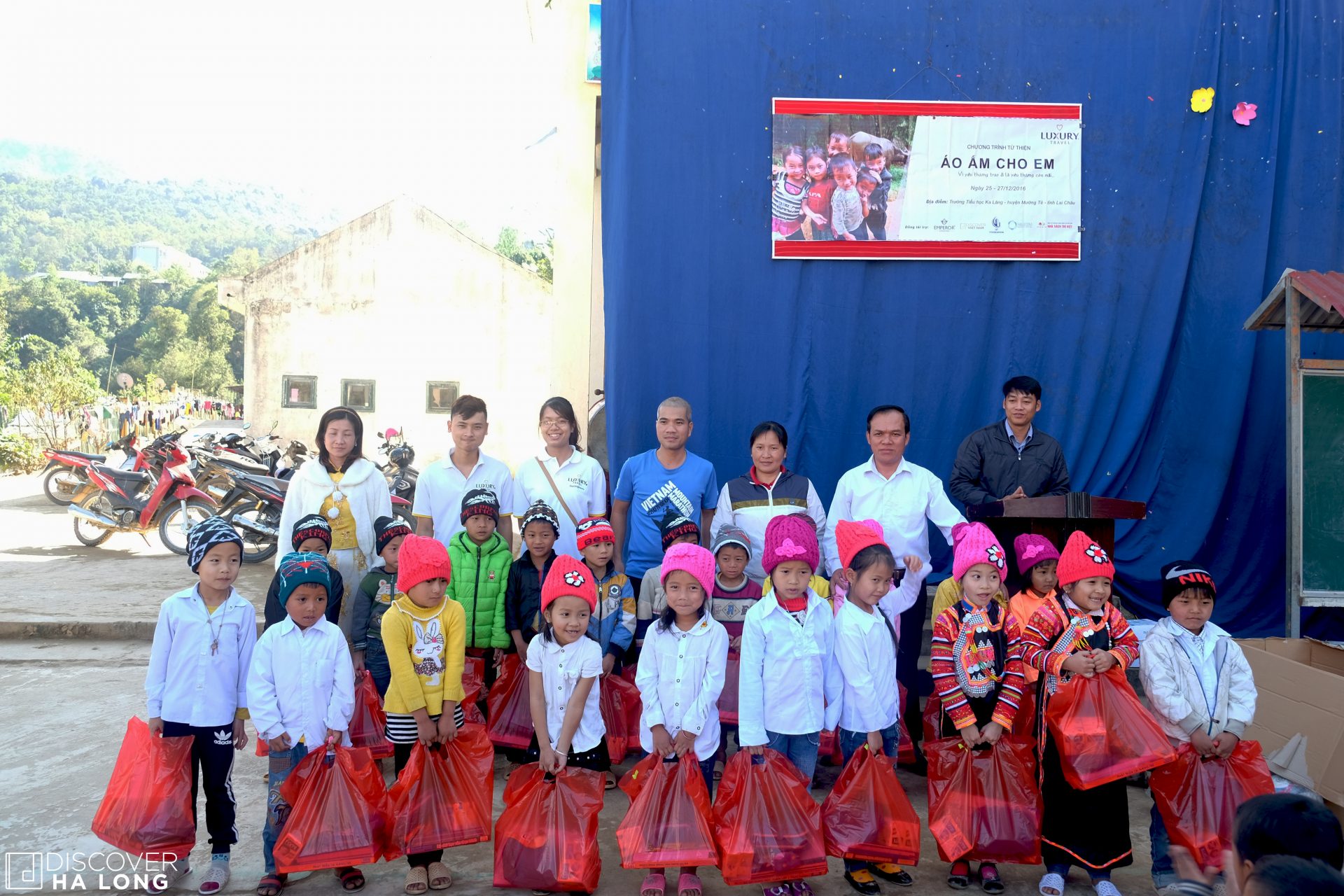 A 7-member delegation, headed by Mr. Nguyen Xuan Truong, left Luxury Travel's Hanoi head office on Christmas Day to make the long, mountainous drive of over 500km to Muong Te, Lai Chau. On December 26th, at 10 am, they appeared at Ka Lang Primary School to present the excited children with gifts and supplies for school.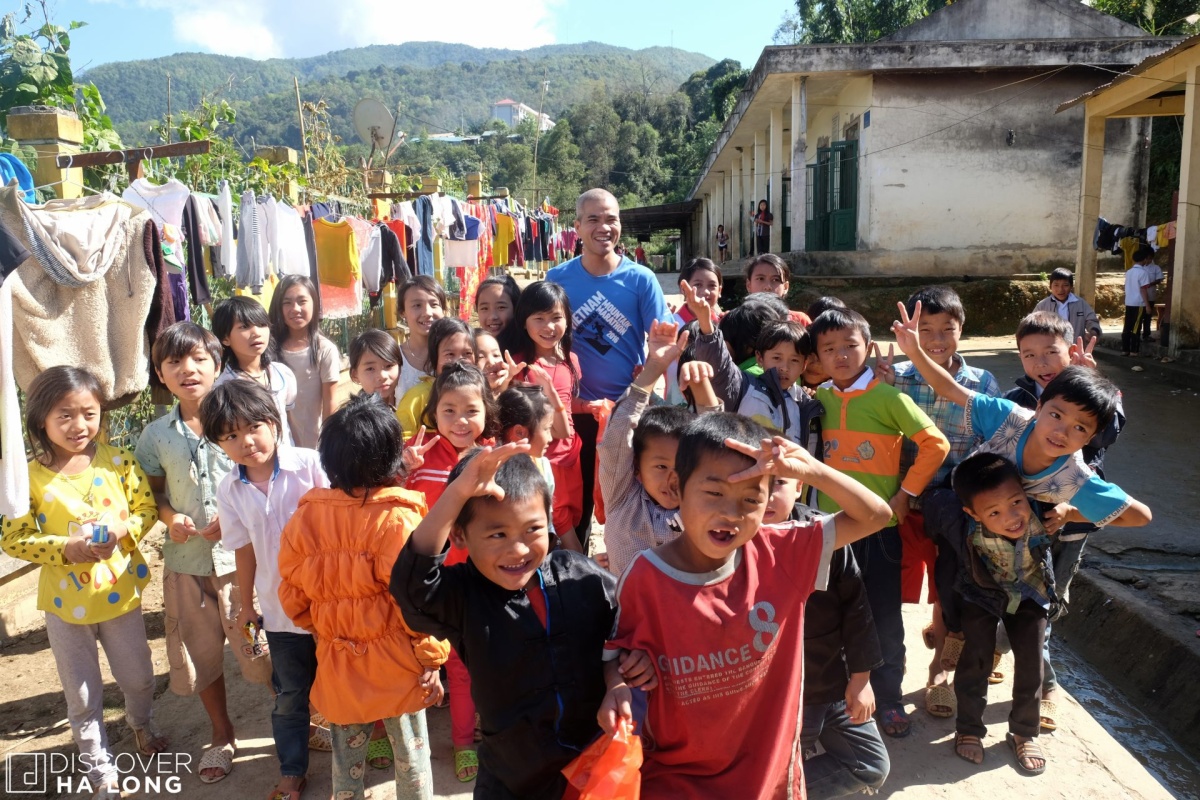 Ka Lang Primary School, in the Muong Te District of Lai Chau Province. is a poor and underdeveloped border region inhabited by the Ha Nhi and La Hu ethnic minorities. Relying largely upon themselves, these nomadic people are often left without adequate provisions for the cold winters that affect the region.
As part of its annual community activities, Luxury Travel Vietnam has established the program "A WARM WINTER FOR YOU 2016", with the purpose of helping those children whose families are experiencing difficult circumstances. Taking place over a 10-day period (14th December – 24th December), the program received kind support from both individuals and organizations. Some of the organizations which contributed included: Emperor Cruises, Halucom, QT Foundation, Tri Viet (bookstore), and Discover Vietnam. A huge quantity of gifts and warm clothes were sent to the Luxury Travel's head office at 5 Nguyen Truong To Str., Ba Dinh Hanoi.  After collecting the donations, the Luxury Travel team carefully arranged and wrapped them into over 200 gift sets of milk, notebooks, school supplies, shoes, socks, wooly hats, toys, and comic books. Other assorted provisions to help kids from grades 1-5 were also donated.