Halong Bay is one of Vietnam's most breathtaking and attractive destinations. As a UNESCO World Heritage Site, and official New 7 Wonders of Nature (2011), its thousands of limestone islands and cliffs emerging from the turquoise sea are home to views that fill visitors with delight and wonder.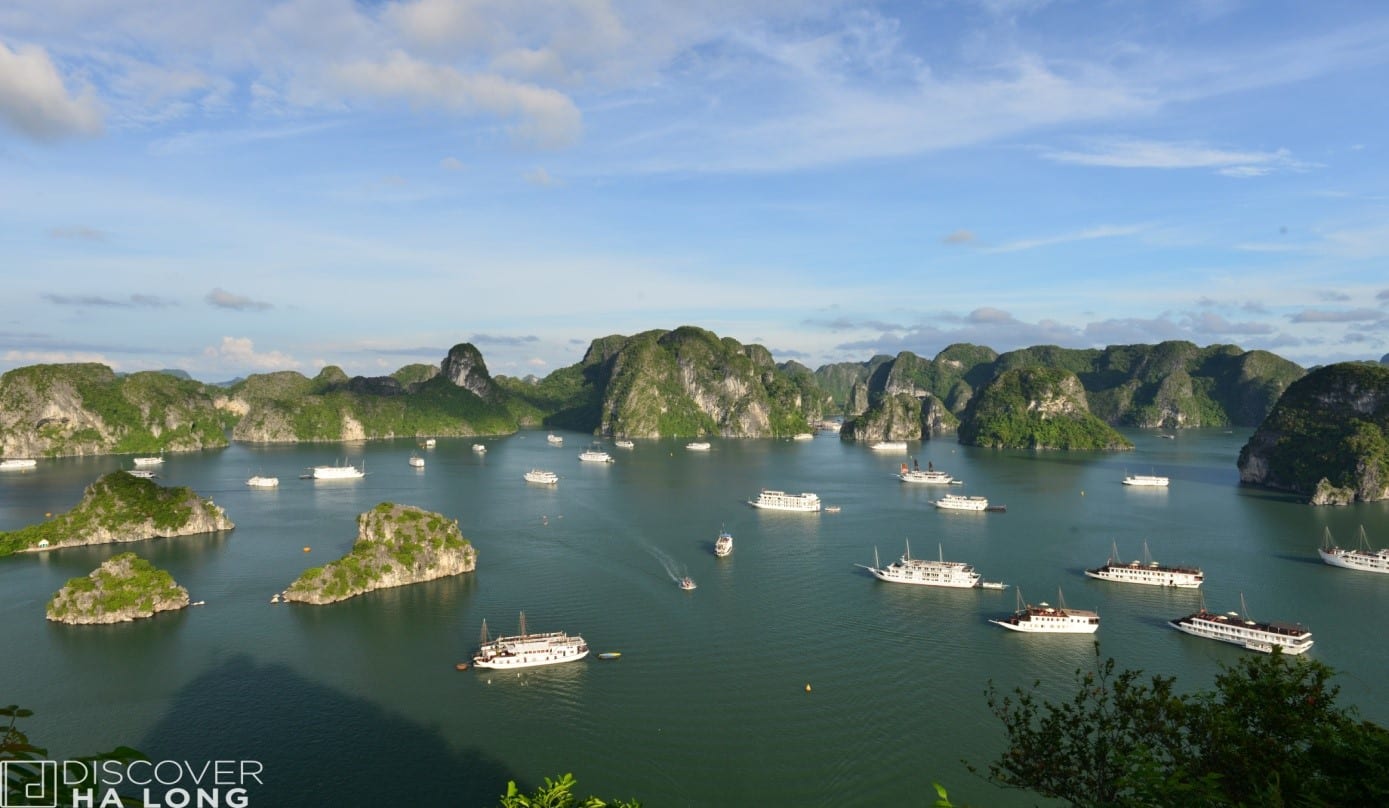 Hidden dragons
Quang Ninh is blessed with stunning scenery. With rugged mountains and an incredible coastline, and of course Halong Bay, it's no wonder that this province is the source of great national pride and steeped in numerous mythical legends.
Thousands of years ago, according to legend, when the Viet tribes had started to develop into a country, the gods sent a family of dragons to help protect the realm from invaders. The dragons spat out great shards of precious stones and jade which turned into the islets that are dotted all around the bay to form a great defensive wall.
These limestone islets are collectively known as Halong Bay – one of the wonders of the world and a unique attraction that has helped lure tourists from all over the world to Vietnam over the last 20 years.
While Halong is undoubtedly the main attraction for all visitors coming to Quang Ninh, the province is also trying to promote its cultural diversity. The province is home to multiple ethnic groups — besides the Kinh (Vietnam's largest ethnic group), Quang Ninh is home to Dzao, Tay, San Diu, San Chi, Hoa, Nung, Muong and other ethnic minorities.
The Dzao have two main branches: the Thanh Y and Thanh Phan. They have by and large conserved their particular ethnic features — dialect, clothing and traditional festivals. The Tay, San Diu and San Chi communities live in low mountainous areas, chiefly relying on agriculture, in particular the production of wet rice.
The northeastern province is also home to myriad historical relics and great architectural heritage. There are also numerous annual traditional festivals which attract great numbers of visitors. For example, Yen Tu Pagoda, a well known religious site perched on the top of a mountain on main land Quang Ninh is a fascinating and picturesque attraction.
Founded by King Tran Nhan Tong (1258-1308) after he abdicated his throne and devoted his life to Buddhism, Yen Tu is a complex of pagodas, temples, towers and shrines commemorating Buddha and heroic episodes in the country's history.
Cua Ong Temple, Bach Dang historical relic, Long Tien Pagoda, Quan Lan Communal House etc, which attract a large number of visitors, especially during festivals. The annual Yen Tu festival is held from the 10th day of the first lunar month until the end of the third month and attracts thousands of pilgrims.
From the ancient to the modern, Quang Ninh also boasts destinations such as Tuan Chau island, which is home to a relatively recent tourism complex which features a wide range of entertainment facilities for holidaymakers. This area of Vietnam is also attracting increasing numbers of foreign investors and developers looking to create large tourism property projects well aware of the potential and strengths of tourism in Quang Ninh and Halong.
Quang Ninh is certainly eager to receive more proposals from investors with an emphasis on preserving and sustaining the province's natural landscapes and environment.
Now one of the country's most attractive and famous festivals, the Halong Carnival helps to showcase everything that Quang Ninh has to offer – rich in heritage, cultural identities, history, and national treasures, this is clearly just the beginning.
The Bay of Jade Jewels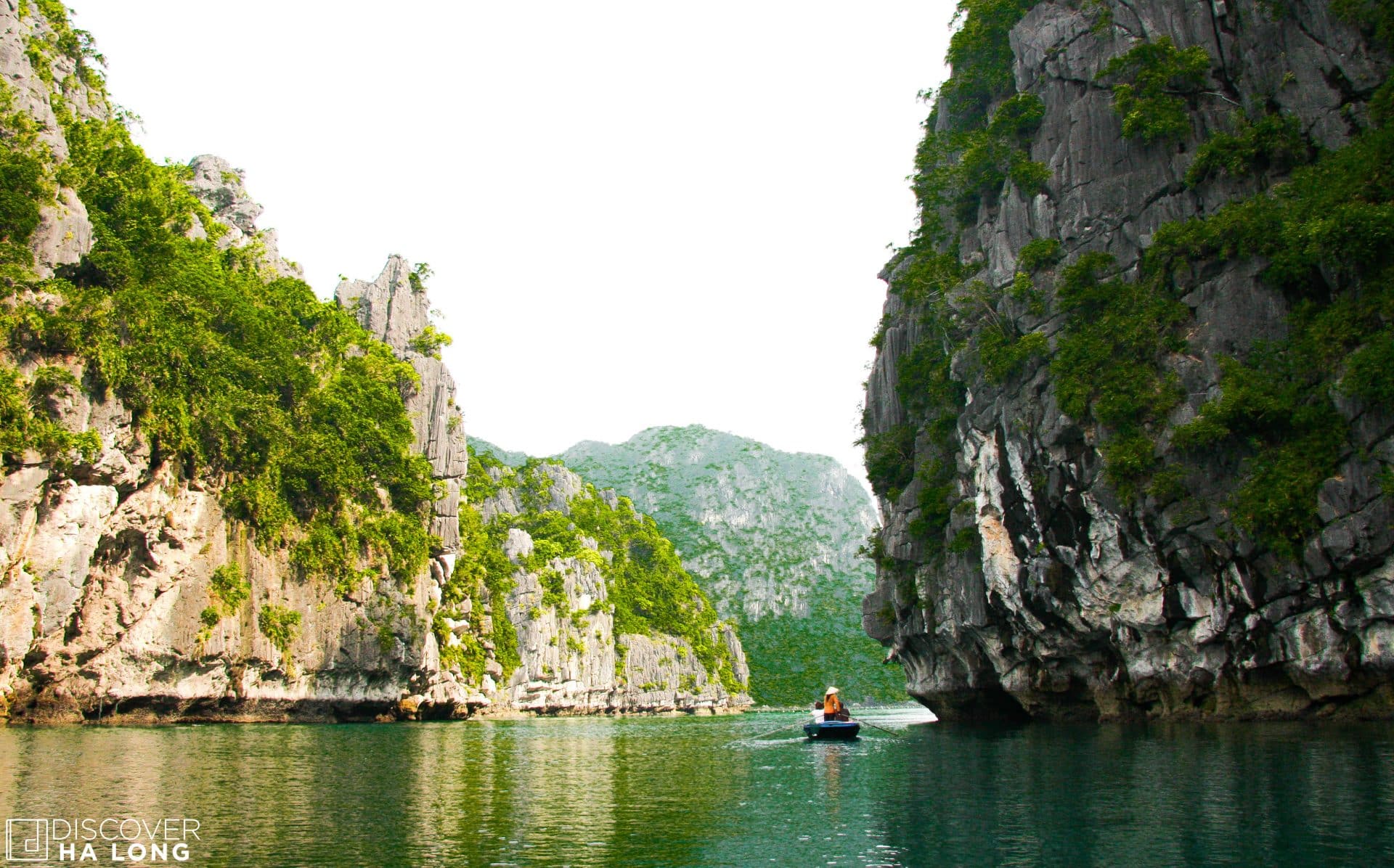 The meaning of Halong Bay translates as "where the Dragon descends into the sea." It serves as a nice counter to the original name of Hanoi: Thang Long, which means: "Ascending Dragon."
This stunning destination has enjoyed UNESCO World Nature Heritage status since 1994 and is now recognized as one of the new seven world "natural wonders" after a worldwide vote organised by the Swiss firm, NewOpenWonders.
Situated in the Gulf of Tonkin, what is described loosely as Halong Bay is actually a archipelago of some 3,000 islands and islets. Because of their minute and precipitous nature, most of the islands are uninhabited and relatively unaffected by human influence.
The geomorphology of Halong Bay is known as a drowned karsts landscape due to the exceptional combination of its limestone karsts features which have been subject to the repeated regression and transgression of the sea over time. The clusters of conical peaks and isolated tower features range in height from 50m to 100m.
Marine invasion of Halong Bay has added an extra element to the normal process of lateral undercutting of the limestone towers and islands. The most conspicuous feature being the main notch cut into the entire rocky coastline. Notches are a feature of limestone cliffs worldwide, but those of Halong Bay are exceptionally well developed and, at many sites, extend into arches and caves. This process of undercutting and subsequent erosion maintains the steep faces of the fenglin karsts towers and thereby perpetuates the spectacular nature of the landscape.
A distinctive feature of Halong Bay is the abundance of lakes within the larger limestone islands. Extensive limestone caves represent another important feature of Halong Bay, with three main types able to be identified: old phreatic caves formed below the water table of the time; old karstic foot caves formed by lateral undercutting of cliffs at base level; and marine notch caves formed at sea level where rock structures are powerfully eroded and eventually reduced to a wave cut platform.
Flying high
Sailing through Ha Long Bay is not only a fascinating experience, but an adventure as well. You can enjoy the very peaceful and breathtaking views or sunbathe on the deck of luxurious junk such as Indochina Sails, Paradise, Valentine Junks, Lagoon Explorer, Bhaya, Au Co or Emeraude Cruises. You can also discover unpopulated coves and beaches, dive off the boat and swim in warm water, or go kayaking through this wonderland of karst topography visiting hidden caves, secret lagoons and floating fishing villages.
The invariably calm sea water is perfect for paddling around at a leisurely pace. When night falls, another fun pursuit is fishing for quid. Armed with a fishing rod and a hook as well as a 500W lamp, you can lure squid toward you, snag some and cook up a midnight feast.
Halong Bay is both mystical and magnificent, an incredible feat of nature that never fails to impress even repeat visitors. Travel companies, hotels and boats operators can arrange various kinds of tailor-made trips or even wedding ceremonies inside the incredible Trong Cave, a truly magical place which offers breathtaking scenery day and night.
There are more than 500 tourist junks and cruises operating in Halong Bay with 300 offering more than 1,200 rooms for overnight stays. Inland, there are over 333 accommodations of all kinds, including more than 70 hotels (rating of 1-4 stars) with over 4,400 rooms, 263 standard hotels and guesthouses with nearly 3,000 rooms. During Carnival Halong, authorities promised to clamp down on dubious price hikes.
Extra benefits to Halong Bay
With the aim of boosting development and investment, there has been a concerted effort to Halong city's infrastructure. In particular, the deployment of the wireless internet access (WiFi) coverage around Halong is a sign that this town is a tourism destination in the now. Accordingly, Halong city has 44 WiFi points along highway 18A (crossing Halong city, from the Post Office of Ha Tu ward to the Halong night market of Bai Chay ward). Nowadays travelers want to have instant access to the internet to check for invaluable and up-to-date information.
In addition, local and international tourists are exempt from paying fees when visiting Halong Bay from April 28-May 1 (Liberation Day and International Labour Day). This move aims to pay tribute to all of the local and foreign tourists, who voted for Halong Bay to become one of new seven natural wonders of the world.
Furthermore, more than 230 tourist vessels in northern Quang Ninh province's Halong Bay have been equipped with global positioning systems. The province plans to complete a programme on installing the satellite navigation system on all 500 vessels sailing the bay by April 30. The installation, which started last year, is part of the province's VND12 billion ($572,000) programme on improving management of tourist vessels and better ensuring the safety of tourists in the bay.
Duc Hanh