The opulent life of Bao Dai, Vietnam's last emperor, inspired Pham Ha to create Emperor Cruises and write a book about him.
Visiting the magnificent tombs of the Vietnamese emperors in Hue, many people wonder about the tomb of the country's last emperor, Bao Dai, and how history treats him as the last emperor of the Nguyen Dynasty.
As a culture- and history-savvy Vietnamese, I always want to learn more about our history and I am passionate about Bao Dai's inspirational life and what he did for the independence, freedom and unity of Vietnam.
Sadly, like many other Vietnamese, I didn't know much about his life before I started work on this project. The reign of Bao Dai seems to be portrayed in a negative way, but from my own research and in my own opinion he was a reformer, patriot, and democrat.
The life of Emperor Bao Dai (1913-1997) covered four significant periods – as the Emperor of Annam, advisor to Ho Chi Minh, Chief of the Vietnam State, and exile and burial in France.
When Vietnam was a French protectorate it was divided into three regions: the north (Tonkin), with Hanoi as the capital, the central region (Annam), with Hue as the capital, and the south, (Cochinchine), with Saigon as its capital. Together with Laos and Cambodia this formed so called French Indochina. Bao Dai was the Emperor of Annam and was based in Hue but he remained the spiritual emperor of all of Vietnam.
Born in Hue on October 22, 1913, Prince Nguyen Phuoc Vinh Thuy was educated in France, where he was immersed in French language, history, music, and art. He did not return to Vietnam until the death of his father, Emperor Khai Dinh, in 1925. On January 8, 1926 he was crowned emperor, taking the imperial name Bao Dai (Preserver of Greatness) before returning to France. The French Government did not again permit him to return to Vietnam until September 10, 1932, but as emperor in French-ruled Vietnam he exercised little authority and was not allowed to carry out the reforms he wished, and after the Japanese occupation during World War II he declared the independence of the Empire of Vietnam on March 11, 1945.
The country was soon engulfed in the August Revolution led by the communist Viet Minh and their leader, Ho Chi Minh. Later in 1945 Bao Dai abdicated as emperor and accepted the invitation of President Ho Chi Minh to be the supreme advisor to the new government of the Democratic Republic of Vietnam.
Bao Dai then left on a diplomatic mission to China and was asked by Ho Chi Minh to remain in Kunming. He then moved to Hong Kong and decided to stay there, until 1949. With the start of the French War, he later returned to lead the Saigon-based State of Vietnam as the Chief of State. His capital was Dalat and his administration covered all of the central highlands. The so-called Bao Dai Solution failed to win popular support, however.
Following the end of the French War, Bao Dai named Ngo Dinh Diem as his Premier. Later regretting the move, Bao Dai tried to regain control, finally authorizing one of his generals to lead a coup against Diem. The coup failed, and Diem then called an election in October 1955 to determine whether the country should be a monarchy or a republic. Diem won the rigged referendum by an overwhelming vote and became President of the Republic of Vietnam (RVN, or South Vietnam). Bao Dai spent much of the remainder of his life at his chateau near Cannes. He died in Paris on July 30, 1997. Together with Emperor Duy Tan and Emperor Ham Nghi, Bao Dai is one of only three emperors of the Nguyen Dynasty not buried in Vietnam.
The Emperor and his Empires
Bao Dai especially enjoyed hunting in Dak Lak and Buon Me Thuot and sea fishing off Nha Trang and freshwater fishing in Lak Lake, the largest freshwater lake in the central highlands. In the 1930s Emperor Bao Dai built holiday villas in some of Vietnam's most picturesque locations.
Imperial Citadel, Hue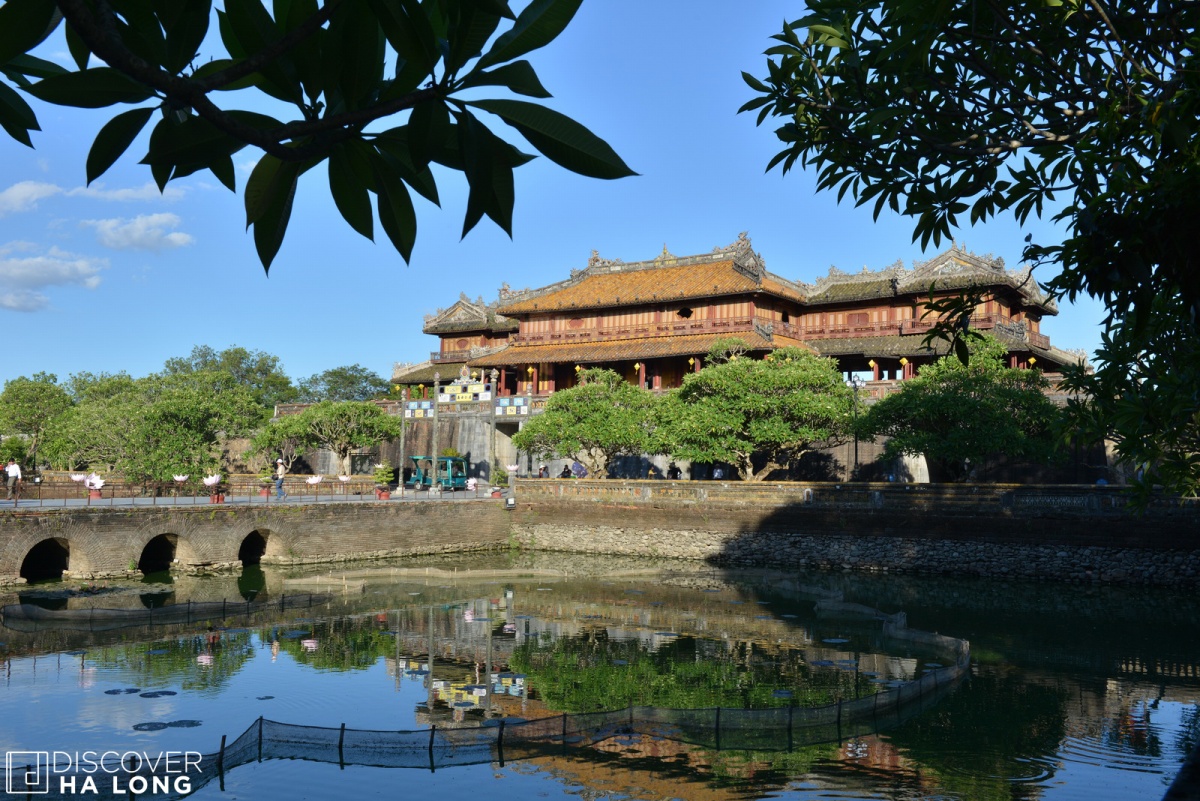 Home of the emperors, Hue was the capital of Vietnam from 1802 to 1945 under the Nguyen Dynasty. In the early 19th century Emperor Gia Long consulted geomancers to find the best place to build a new palace and citadel. The geomancers chose the present site at Hue. Bao Dai became emperor in 1926 until his abdication in 1945 and lived with his family in Kien Trung Palace in the Purple Forbidden City in Hue. After the Vietnamese liberation movement had forced his abdication in 1945, Bao Dai moved from the Imperial City to An Dinh Palace with his mother, Tu Cung, his wife Nam Phuong, and his five children.
Bao Dai Villas, Nha Trang
The French-colonial style villa, or Bao Dai Palace, is located in Cau Da, Nha Trang, and his majesty used it as a holiday residence for his royal family and lovers from 1940 to 1945. The emperor spent a lot of time in these magnificent villas with his most beloved concubine, Mong Diep. A visit to the palace will reward travellers with a taste of Vietnam's past while enjoying some of Nha Trang's best views.
Dalat Palace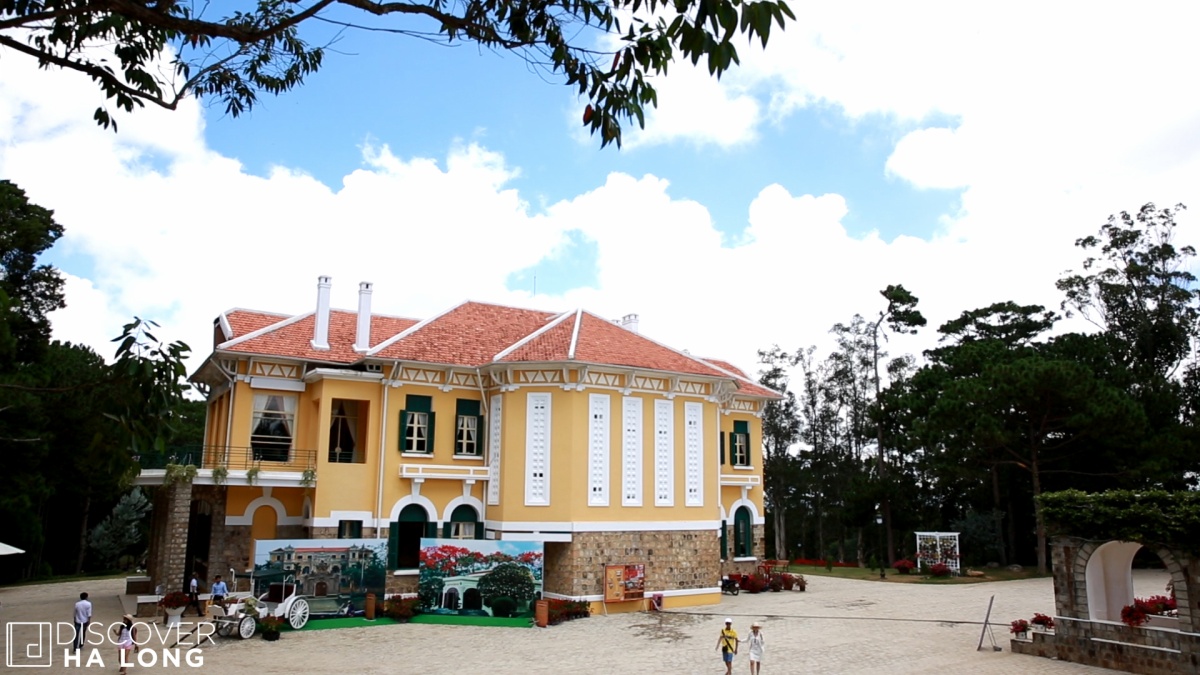 Dalat, the former French hill station, was probably the most important location for Emperor Bao Dai after the Imperial Citadel in Hue. In 1933 the emperor met Nguyen Huu Thi Lan at a party in Dalat, and she became his first and only queen, Nam Phuong. He also lived here with his lovers, concubines Mong Diep and Phi Anh. According to Nguyen Dac Xuan, Bao Dai built a villa for his lover Mong Diep in the alpine forest near his official palace and a beautiful Spanish stone villa for his concubine Phi Anh, which is now a luxury hotel in Dalat.
Do Son Villas
Do Son is just a few hours by boat from famous Halong Bay. Emperor Bao Dai used to stay here for vacations and to relax with his family between 1933 and 1954, when he was Emperor of Annam and Chief of the Vietnam State.
White Palace, Vung Tau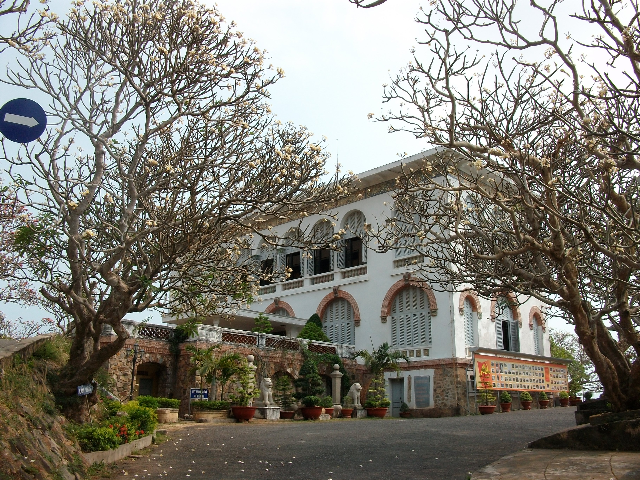 The White Palace in Vung Tau is now just two hours from HCMC by speed boat or car. Bao Dai stayed here periodically from 1926 to 1954 for family vacations and State affairs.
Lak Lake Villas
Emperor Bao Dai was passionate about hunting. If he had any free time he and his servants always went off hunting. When he was in his palace in Nha Trang, if he wanted to go to Me Van Forest in Dak Lak or visit Bao Loc to go hunting, he often drove himself. He even ordered a villa be built by Lak Lake.
Pham Ha.